Hi everyone!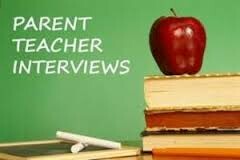 This coming week is parent-teacher interviews. Parents can book interviews via the online form which will went "live" today at noon (click HERE to access the form). Interviews are booked on a first-come, first-serve basis. If you are unable to attend the interviews but would still like to meet, please email me to set up an alternate time or phone interview.
Here is a rundown of the upcoming events:
February 24 = All Research completed for "An Important Canadian" (English)
February 25 = SWYK: Adding and Subtracting Fractions (math)
February 26 = QUIZ: States of Matter and the Particle Theory (science)
February 27 = Early Dismissal (1:20)
February 27  = Parent-Teacher Interviews (2 pm – 7 pm)
February 28 = "An Important Canadian" Research Paper DUE (English)

February

28 = Classifying Substances Lab DUE (science)
March 5 = Mystery Mixtures Lab DUE (science)
March 6 = Geoboard Shapes Assignment DUE (math)
March 9 = TEST: Classifying Matter and the Particle Theory (science)
March 11 = SWYK: Area of 2D Shapes (math)
Academics
Math
We are currently working on adding and subtracting fractions and mixed numbers with different denominators. Students have been assigned some pencil-and-paper practice for the weekend and are also encouraged to complete the newest MathSpace task. Next week, we will be reviewing these concepts on Monday in preparation for our fractions test on Tuesday. For the remainder of the week, we will be jumping into our measurement unit by reviewing area of perimeter of basic shapes including rectangles, parallelograms and triangles.
Science
This week our focus will be classifying substances as pure substances or mixtures. We will also be classifying mixtures as solutions or mechanical mixtures. As part of this concept, we will be completing a lab on Wednesday. Furthermore, students will be writing a short quiz on the concepts already covered – States of Matter and Particle Theory – on Wednesday. Students are encouraged to try to online practice questions by clicking HERE and entering the code = 403455.
English
Students need to complete all of their research on their famous Canadian over the weekend. They should be ready to start writing up their first draft of their research paper on Monday. Parents are encouraged to have their child show what research they have gathered so far. The final draft will be due on Friday and Mr. O'Neill will be taking the students through some mini-lessons throughout the week to help them with their work.
Religion
Lent starts this week! Mr. O'Neill will be leading the class through some lenten reflections and discussing the meaning of important days such as Ash Wednesday.
For school-wide announcements, check out the Trinity weekly newsletter HERE.