What's up this Week (September 30-October 4)
Happy October everyone! I was away from class on Friday and Monday so am looking forward to jumping back into the learning with my 7-11 family!
Lots of events happening this week including the Terry Fox run this Friday.
Please note the following important dates:
September 30 = Orange Shirt Day
October 1 = Opening Liturgies
October 1 = GRA Launch!!! (English)
October 2 = SWYK: Powers and Roots (Math)
October 4 = 100WC #3 DUE (English)
October 4 = Terry Fox Run
October 9 = Concept Check: Ecosystems (Science)
October 10 = SWYK: Order of Operations (Math)
October 11 = PD Day (no classes)
October 14 = Thanksgiving Monday (no classes)
October 15-17 = Immunizations
October 17 = Early Dismissal (1:20 pm)
October 23 = Photo Retake Day
November 1 = Progress Reports Distributed
Academics
Math
Students will be writing a SWYK (assessment) this Wednesday on Powers and Roots. This covers the content for Goal #3 and #4 in the student workspace. We will be reviewing these concepts a final time during class on Tuesday. On Thursday, we will be launching into our final topic in the first unit: Order of Operations.
English
Today, students started their third 100WC post using the prompt "…it looked just like a glass of water…". They will have until Friday to publish their post on KidBlog. Parents are encouraged to go and check out their child's post for the past 100WC and leave a comment.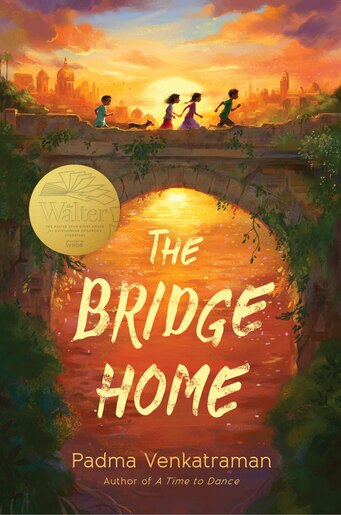 This week is the launch of the GRA. For those that have never heard of it, the GRA (or Global Read Aloud) is an international project that began in 2010. Classes from around the world read the same book using the same timelines and connect to share their thoughts and ideas related to the book. Our class will be reading "The Bridge Home" (by Padma Venkatraman) and are hoping to connect with a grade 8 class from Brazil. We will be introducing ourselves on FlipGrid tomorrow and completing a few pre-reading discussions. This week, we will read chapters 1-7. Here is a summary of the book (from Penguin Random House):
Science
On Wednesday, students groups will be designing experiments to test the effect of one variable (amount of Sunlight, water, contamination, etc…) on mold growth. Students will be creating the question, hypothesis, and defining the variables they will be using (as well as completing their tests). We will be tracking the mold growth over the next month to measure the effect of their variable.
We are also getting close to our first concept check in science. Tentatively the date for this assessment is Wednesday, October 9. There will be more information to follow.
For school-wide announcements (including information regarding the Yearbook), check out the Trinity weekly newsletter HERE.