What's up this Week (Sept 9-15)
I hope everyone had a restful weekend after our first week back to school. After meeting all of my students, I am so excited to spend the year learning with them.
Every week, I will be posting a "What's up this week" post which will outline the academic topics we plan to cover and any special dates (tests, deadlines).
The most important "school event" this week is Meet the Teacher which will be held on Thursday, September 13 from 5:30-7:00 pm. There will be a schedule released shortly (I will share it out as soon as it is posted) which outlines the rooms and times that you will be able to find each teacher.
Here are some other upcoming dates:
September 9 = Check In: Multiples and LCM (math)
September 11 = 100WC Post DUE (english)
September 12 = Meet the Teacher (5:30-7:00 pm)
September 12 = Paper Towel Lab DUE (science)
September 19 = School Photo Day
September 27 = Grade 7 Welcome Wagon Day
September 30 = Orange Shirt Day
October 4 = Terry Fox Run
October 11 = PD Day (no classes)
October 14 = Thanksgiving Monday (no classes)
Academics
Math
Last week, we began began our first unit: Number Theory. Last week our focus was on multiples and LCM (lowest common multiple). Students began (and have been asked to complete at home) a worksheet on these topics (several students actually completed this in class on Friday). Students who have misplaced their copy can download a new one HERE. If students have any problems with the homework (or want some reinforcement), they are encouraged to check out the video answer key below:
Students looking for some additional resources on these topics are encouraged to check out the following online resources in Stage #1 of their student workspace (students will need to log in using their school email accounts in order to access the content).
On Monday, students will be writing a short "Check In" assessment on multiples and LCM.
For the remainder of the week, we will be exploring divisibility and factors (resources for these topics will also be added to Stage #2 of the student workspace).
Religion
Our focus in religion for September is community and belonging. On Monday, students will begin their class jobs and start earning a salary (and paying rent) in our class community. We will also be using a parable of the Good Samaritan and linking this story to our own experiences, especially those online. We will be discusses ways in which we can stand up for each other in both online and offline environments.
English
Last week, students got their KidBlogs up and running with a "Welcome Post" as well as their first "Awesome" post. The technique of "exploding the moment" was also introduced in our first writers' workshop (parents, ask your child what "exploding the moment" means).
This week, we will be continuing with two writing projects (outlined below). Both of these projects will continue throughout the year.
The Awesome Project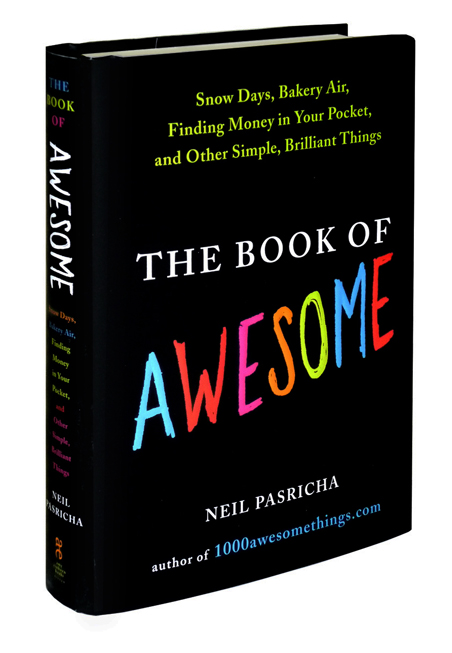 This year we are focusing on appreciating the smaller things in life. The "Book of Awesome" is a book that celebrates those everyday occurrences that make us smile. Whether it is a high-five, a snow day, or the other side of the pillow, there are certain things that just make us say "awesome". In our awesome project, students will be asked to post periodically (1-2 times per month) about something they consider an everyday awesome. Each post should identify the "awesome" thing and include a short anecdote (a short and amusing or interesting story) explaining why it is awesome.
The 100 Word Challenge
In order to get kids writing on a consistent basis, I am introducing the 100 word challenge (100WC). Every two weeks a new writing prompt will be introduced and students will be asked to write 100 words based on the prompt. We will start this Monday!
Also this week, as we connect to our discussions in religion, we will start commenting on each others' posts by providing thoughtful feedback which drives productive online conversations.
Science
This week, we will continue our discussions about the scientific method and experimentation. Student groups will be designing their own tests for an inquiry entitled "Which Paper Towel is the Best Value". Students will have to decide what "value" means and then design experiments to test the strength and absorbency of four different brands of paper towel. This is a student-led activity, so students will be responsible for designing and implementing the tests as well as analysing their results.
Sports and Clubs
Drama Club
7&8 Drama Club Information Meeting will be during lunch on Wednesday, September 11 in N213.  Bring your lunch and your questions and learn how you can be involved onstage and behind the scenes!
7/8 Athletics
Many 7/8 Sports teams are beginning next week (Sept. 9-13): Golf, Boys Soccer, Girls Soccer, Co-ed Ultimate, Girls Flag Rugby, Boys Flag Rugby, and Cross Country Running. All of these sports will have 1-2 tryouts, a few practices, and culminate with a 1 day tournament away from school. Please listen to the morning announcements AND check the 7/8 tryout board in Tornado Alley for details.
Cross Country Running
Grade 7 & 8 Cross Country Running starts next week (the week of Sept. 9-13).  There will be an information session Monday at lunch in Room 312. Bring your lunch.  First practise will be Wednesday after school from 2:30-3:15 p.m. Please arrange transportation home.
For school-wide announcements, check out the Trinity weekly newsletter HERE.
Have a wonderful week and I hope to see you this Thursday at Meet the Teacher!