What's up this Week (Sept 3 to Sept 6)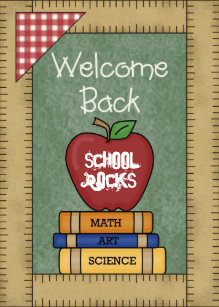 Welcome to the first week of Grade 7 at Holy Trinity! I am so excited to start learning together.
If you missed the information about the first day including the materials students need, check out this post.
This week we will be welcoming Mr. Will O'Neill, who is a student-teacher from Nipissing University. Mr. O'Neill will be helping in our classroom periodically throughout the year.
As an aid to students and parents, this class blog has been created. The blog will chronicle our learning throughout the year. I hope to share pictures, videos, and information to help keep parents in the loop about what is happening in our class. This blog can also be used by parents to help their child with time management and assignment completion as well as providing links to extra practice.
As Holy Trinity is striving to reduce its paper usage, I will not be sending monthly newsletters home but rather will be posting announcements online. Upcoming school and class events will be posted on the calendar and more detailed weekly school announcements can be found by clicking on the "Weekly Announcements" pic on the sidebar.
I will also be sending out weekly "What's up this week" emails each weekend so that you can get a sense of what is coming up in the following week. For those who have twitter, you can follow our class twitter account for more daily pics and posts from our class and the school.
UPCOMING DATES:
September 12 = Meet the Teacher Night
September 19 = School Picture Day
September 27 = Grade 7 Welcome Wagon Day
September 30 = Orange Shirt Day
October 4 = Terry Fox Run and BBQ
October 11 = PD Day (no classes)
October 14 = Thanksgiving Monday (no school)
October 23 = Photo Retake Day
November 1 = Progress Reports distributed
If you have any questions or concerns, please do not hesitate to email me. I look forward to meeting all of the students and parents as we begin our year.
Thanks!
Ian Fischer